Vinyl Decking in Victoria
Tufdek [tufh-dek] n. Where Function Meets Design.
Tufdek is more than just a single product; it is the culmination of decade's long research and development combined with extensive lab and field testing to fulfill the need to make the best waterproof deck and roof system in the industry. As an entire waterproofing system Tufdek has striven to improve the look and performance of outdoor living spaces. Do not be fooled by imitations or copy cat products, if you want a complete integrated waterproof system you can specify and use with confidence, Tufdek is your only product choice.
You love the look of your solid wood deck, but you worry the weather will warp or twist the wood. Fortunately, there's a way to protect your deck from weather damage: through Tufdek, a tough vinyl decking product built to provide ultimate moisture protection.
Unlike liquid coatings, Tufdek is a sheet of vinyl attached to your deck with adhesives. It was developed after decades of research and testing, and is built to protect your deck for more than 20 years.
As authorized Tufdek dealers in Victoria, Island Deckmaster can install the potent Tufdek waterproofing system on your deck, patio, or balcony.
Tufdek Protection
When you need a waterproofing product proven to withstand relentless pressure from wind, rain, and snow, count on Tufdek.
Extensive lab and field testing has rendered Tufdek one of the strongest waterproofing solutions in the industry. Plus, Tufdek was also built to resist damage from fire, mold, mildew, and even UV rays.
Tufdek Installation
We have more than 20 years of experience installing and caring for vinyl decking in Victoria. Our licensed waterproofing installers have the professional training and experience to install Tufdek on your deck or any other surface.
To make sure your Tufdek product stays strong we apply each panel using powerful adhesives. We weld the panels to each other and detail the edges to make sure every surface of your deck is completely covered, with no gaps or flaws.
After we install your Tufdek solution, it should last many years without requiring maintenance.
Call Today
Not only is Tufdek affordable, but it also greatly increases your deck's longevity and helps prevent costly damage.
The professionals at Island Deckmaster are committed to turning your dream of a beautiful, long-lasting deck into a reality. When you're ready to discuss superior vinyl decking in Victoria, call us at 250-477-9777 or fill out our contact form.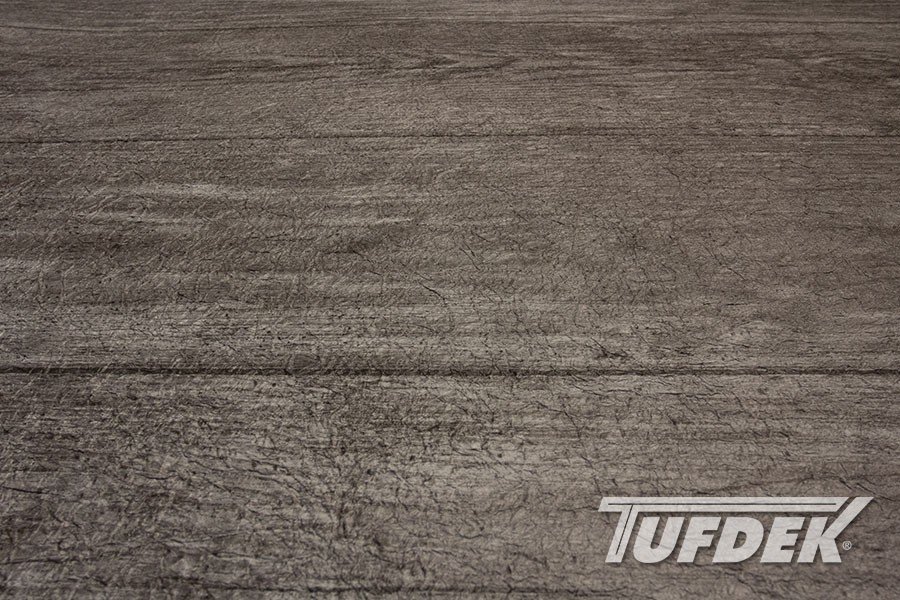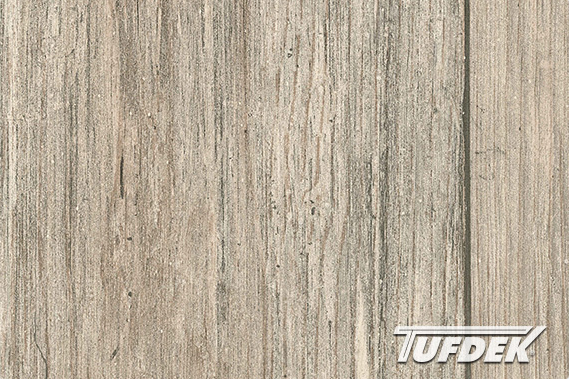 TUFDEK IS THE WORLDS STRONGEST VINYL DECKING
This test is conducted by clamping the vinyl in place and applying direct water pressure to the center of the vinyl, once the water pressure builds up to the point where the water breaks through the vinyl the result is taken. Tufdek beats all competitive products in this test.
Both sides of a specific piece of vinyl are clamped in a device and pulled or ripped apart, the point where the vinyl breaks is recorded. Tufdek beats all competitive products in this category.
The tongue tear test is done by taking a very specific size sample of vinyl and cutting a slit in it, (visualize a pair of pants). You then grab both sections (or legs) and pull them apart, the point where you can actually rip the vinyl in half is measured and recorded. Tufdek beats all competitive products in this test.
Island Deckmaster, is here to offer our customers quality services and products including our Victoria vinyl decking.
Contact us for a free quote today! 2504779777