Econodek™ colors have been designed to achieve maximum performance on outdoor surfaces. Our design team has struck the perfect balance by developing colors that help hide the build up of outdoor contaminates while maintaining modern and functional styling. Econodek™ makes your outdoor living space beautiful.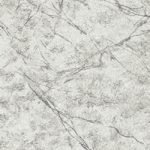 Tuff Industries is the market leader for waterproof outdoor PVC flooring used on balconies, deck's, roof-top patios and concrete slabs. Econodek™, a "Tuff signature brand", is not a cheap paint-on coating but a textured, waterproof sheet vinyl which is fully adhered to your deck or patio surface. Our easy to follow installation instructions, installation video, "Deck Calculator", and inside sales and support team make Econodek™ the right choice for home owners and professional deck water-proofers alike.
Econodek™ takes pride in offering the easiest to install waterproof deck system on the market. Designed using neutral earth tones to compliment any homes exterior finish, Econodek™ will provide years of maintenance free use.
THE ECONODEK™ DIFFERENCE
Econodek™ products have been developed using the culmination of nearly three decades of service to deck waterproofing by Tuff Industries. Countless years of research and development in combination with lab and field testing was done to fulfill the needs of homeowners and professional waterproofers to provide an easily installed walkable waterproof deck surface. As a system, Econodek™ has striven to improve the look and performance of outdoor living spaces while making the installation process more simplified. If you require a long lasting waterproof solution that is easy to install, then Econodek™ is the product for you.
VALUE!

Add beauty and value to your home with the long lasting, durable, waterproofing products from Econodek™. Protecting your investment is about longevity, not upfront costs. If you calculate the daily life cycle cost of Econodek™ against other waterproofing products such as liquid "paint on" coatings or "under deck" waterproofing systems, you will see the simple installation process of Econodek™ will be your least expensive option year over year.
QUALITY!
At Econodek™ we feel so strongly about product quality that we have Econodek™ independently audited quarterly by the international testing agency Intertek (Warnock Hersey) to ensure Econodek™ lives up to our claims. We are not just saying we have "Econodek™ tested" we are saying we have it tested continuously and checked every 3 months to ensure that it is always made to the same high standards we set for all Tuff Industries Products. Anyone can make a claim about quality; at Econodek™ having a third party audit is our quality guarantee to you.